The Bull Terrier Club of Victoria Inc website
Welcome to the Bull Terrier Club of Victoria website:
Firstly thank you for taking the time to look at our page, obviously if you have taken the time to look you have an interest in Bull Terriers. Here you'll find information on Bull Terriers and our club. And hopefully enjoy looking at other information proved on this site.
Who are we?
The Bull Terrier Club of Victoria was founded by a dedicated group of individuals in 1975 with the objective to successfully educate people about Bull Terriers and promote healthy, happy Bull Terriers at all levels of ownership.
What the club provides now:
The Bull Terrier Club of Victoria promotes healthy breeding of Bull Terriers and encourages people to positively promote the breed. The club organises shows with local and international judges and encourages people to exhibit their registered pure bred Bull Terriers. We also have fun days where there is little pressure and proves to be a good day out with your dogs, along with the shows there are other events for Bully lovers to enjoy. We have "Bully Walks" scheduled through out the year, held at various locations. The walks involve a short stroll then we offer all partcipants a BBQ for only a gold coin donation, it's a great way to meet fellow Bully lovers. Everyone is welcome to bring along their Bully. The club also regularly attends Pet Expo's and other breed information days to positively promote Bull terriers. The BTCV also offers support for new comers on a range of issues, from buying a registered pure bred puppy, to information on showing and can often offer support and information on health issues they may have knowledge of.
How can we help:
As mentioned above the BTCV can help fellow members, first time Bully owners, or just an interested future Bully owner. The club has members who have come across and heard of nearly every problem/story associated with Bull Terriers. They are also helpful for prospective Bull Terrier buyers, don't go and buy a Bull Terrier without asking questions, make sure the puppy has papers as you may spend money on a cute looking puppy which doesn't grow up to look like it should (according to the standard).
A member/breeder may offer you membership to the BTCV when you buy a puppy. We also give you an opportunity to come along to our shows, fun days and other events. Where you can meet many breeders and possibly show off your puppy.
You don't have to be a member to ask for help, please contact us if you have any questions regarding Bull Terriers, or just come along to our next show.
What do you get if you join?
Any club needs members to support it, by becoming a member you receive a regular newsletter which provides information on recent and future shows, pictures, health information and other useful bits and pieces. Advice from breeders and links to interstate and overseas breeders are also very handy. Even if you don't own a Bull Terrier you can still become a member. This might be your link to buying a pure bred registered Bull Terrier in the future.
Please contact the secretary for further information on becoming a member.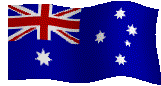 137107 Visitors