Upcoming Shows & Events
**2021 Upcoming Events**

==============================================
ANNOUNCEMENT
Due to unforeseen circumstances with Covid-19 and travelling restrictions, it is with great disappointment that the Bull Terrier Club of Victoria had to cancel the upcoming May 2020 Championship and Specialty shows.
For anyone that paid a deposit to see Dr Richard Woolley, please contact the club or Chris Cook directly and we will refund your deposit or hold it over until our November shows where we plan to run the doppler program again.
Apologies for the inconvenience however the health of our members and canine community must take priority at this uncertain time.
Regards
Deborah Patterson
Secretary BTCV
March 16 2020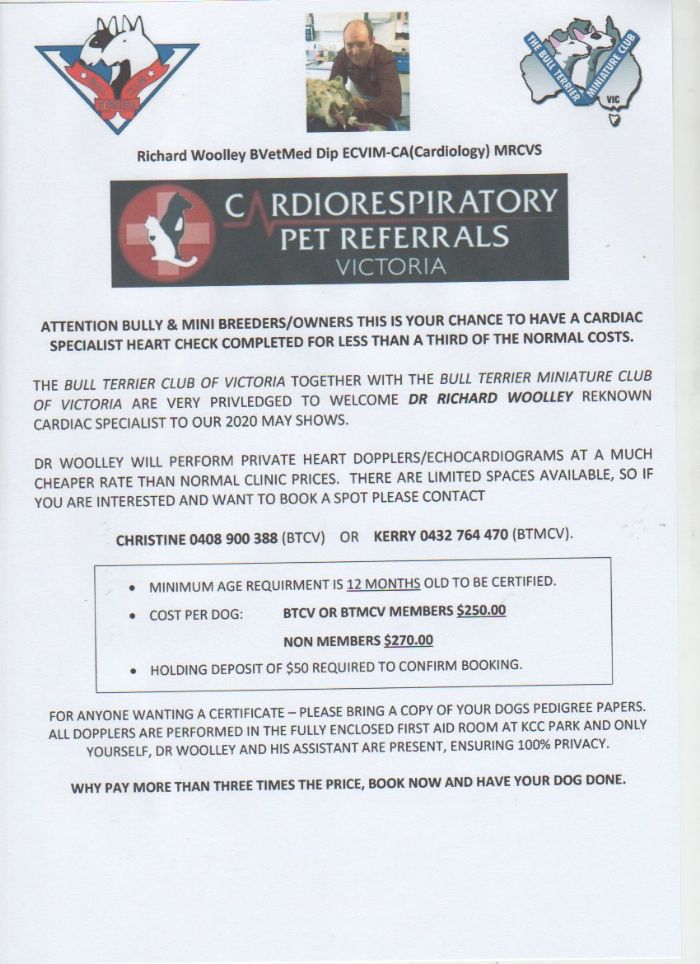 ==================================================================================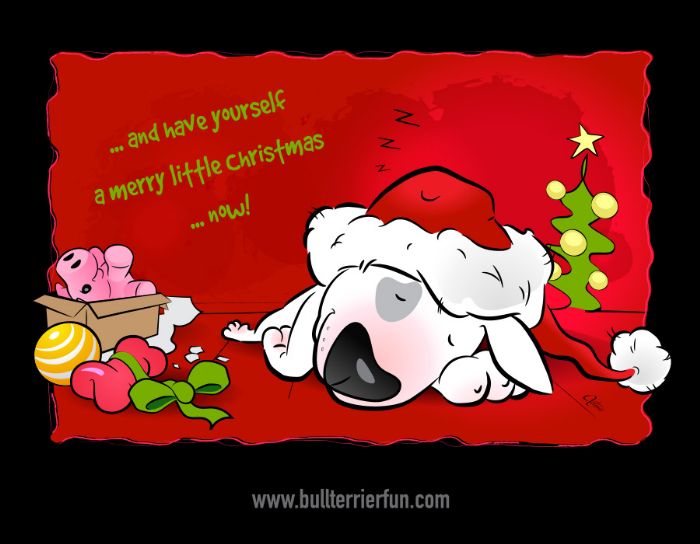 ===============================================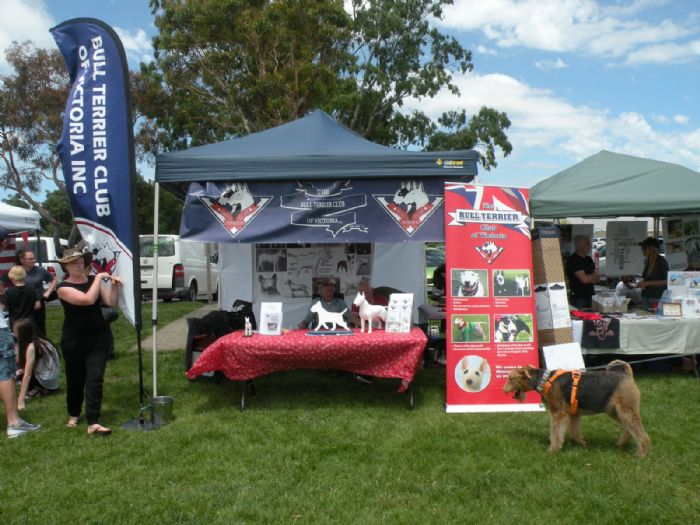 THE BULL TERRIER CLUB'S PROMOTIONAL BOOTH
AT BIG DOG DAY OUT,
Thank you Deb, Les & David for setting up & manning it for the day
Contact Details
The Secretary
P O Box 1635, Melton West 3337, VIC, Australia
Email :
[email protected]