Breeder Directory
The BTCV recommends only purchasing from a registered breeder, and if you look at the dogzonline website, you will see lots of breeders list litters on this site and there are a lot of links to breeder webpages.
Breeders who show their dogs are generally interested in producing good quality animals that meet the breed standard and are conscience of hereditary diseases. They are also likely to be in the breed for the long term and therefore can offer lots of experience and support to their puppy buyers for the life of the dog.
There are plenty of breeders in Victoria, you need to check the litter listings daily because, in Victoria, breeders can only advertise pups at six weeks of age, once microchipped and this only leaves a very short window of time to contact the breeder and get a pup. Also, most breeders prefer that you phone them and do not send text messages or emails, as they like to talk to prospective puppy buyers and often won't respond to texts.
---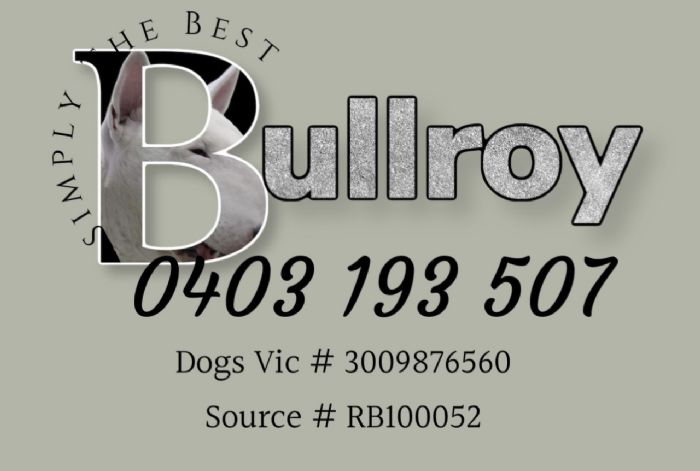 Contact breeder directly for puppy enquires
Facebook
Website
Email
---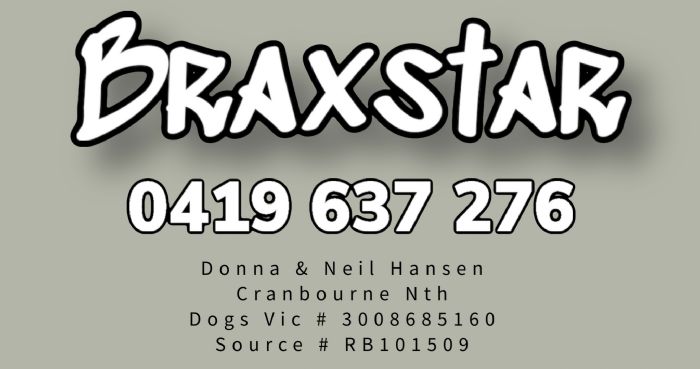 Contact breeder directly for puppy enquires
---
Registered Breeders - To participate in the Breeder Directory please complete the following form. Please send all photos & information you require to be listed via email. Payment to be made via EFT.
Disclaimer :
The Breeders listing has been produced with information accepted in good faith and supplied by registered members of an ANKC state club and financial member/s of the Bull Terrier Club of Victoria. The Bull Terrier Club of Victoria takes no responsibility for the accuracy of the information provided by the breeder or the quality of any breeder advertising on this list. It is up to the prospective purchaser, to verify all claims made by the breeder prior to entering into a transaction.
The Bull Terrier Club of Victoria accepts no responsibility for any transactions which may occur as a result of contact made with a breeder who has advertised on this list.
The use of this page by a breeder to list their kennels should not be accepted as an indication of a breeder's quality or an endorsement of their individual breeding practices. This site/service is used purely to identify the current, financial members of the club as a breeder of Bull Terriers and it is accepted that this list of Breeders has paid a fee to advertise their contact details only on this site.
Contact Details
The Secretary
P O Box 1635, Melton West 3337, VIC, Australia
Email :
[email protected]